The scope of work on this job was to demolish and remove the existing deck/porch covering and construct a similar, more solid one in its place. The new structure incorporated Art Deco style elements designed by the homeowner, who is an artist herself. The existing structure was so rotten that special care was required in its demolition to prevent collapse.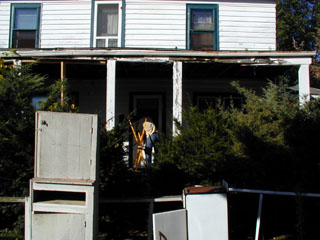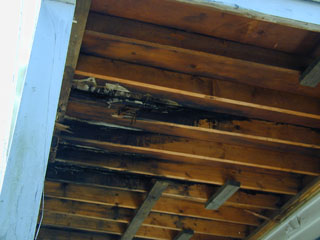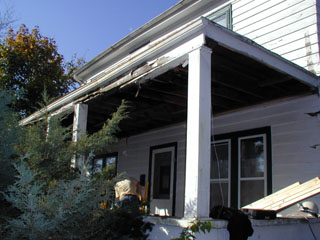 A picture with the old structure removed: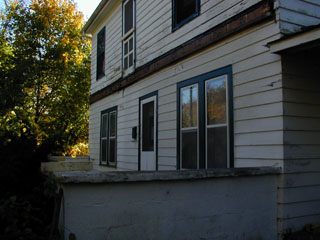 The house itself was built in a post-and-beam hybrid style. This particular beam was quite damaged and needed to be epoxy injected and reinforced before we could attach the new structure to it.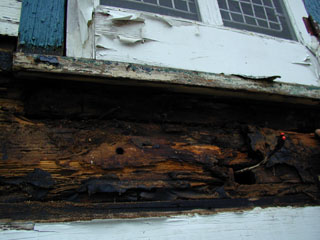 A picture with the new structure in place: