Save money on energy bills this winter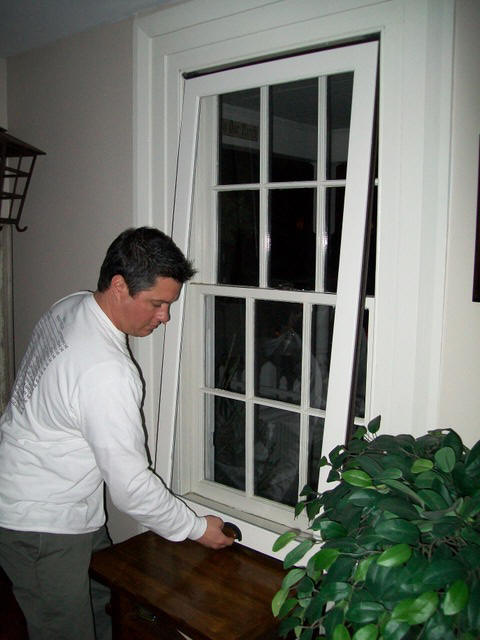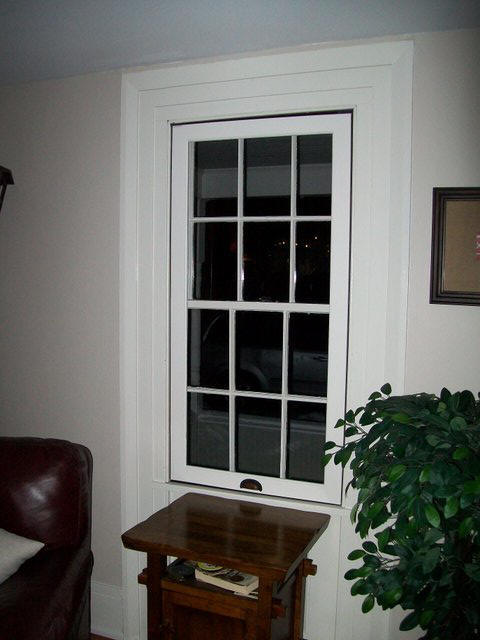 with interior storm windows!
Beautiful custom made wood frame interior storm windows to fit your window openings.
Re-use year after year- stop buying plastic disposable insulating kits!
Install and remove with ease in only seconds!
Maintain the look of your original windows - great for historic homes
Patent pending Friction fit system with high quality weather stripping for an air-tight seal.
Our custom interior wood storm windows can be made from a variety of different woods and stained or painted to match your existing woodwork.
Locally made with quality materials.
Call today for a free estimate! (734) 485-2653
Or email:
mail@ypsilantirestoration.com
After 10 years of development and refining the design, our patent pending interior storm windows are ready for the mass market. Our interior storm windows fit into your existing window openings next to your original windows reducing drafts and creating an airtight seal. A perfect solution for owners of historic homes who want to preserve the authenticity of their original windows while increasing energy efficiency. Our interior storms are a cost effective energy improvement- they are substantially less than the cost of good quality wood replacement windows. They are more effective than exterior storm windows, because exterior aluminum storm windows must have holes to allow water to escape...those holes also allow cold air in! We manufacture our interior storm windows in our workshop in Ypsilanti, Michigan. Because we bring them to your home ready to install, a whole house full of windows can usually be installed in less than a day with minimum mess and fuss. Unlike some other plastic or aluminum interior storm windows, our windows are made with custom milled wood frames that can blend seamlessly into your decor. Contact us to obtain a free quote and see a sample window.
Our customers say:
"Our new storm windows are exactly what we needed. They're simple to install and you would never know they aren't original to our 1920s Arts and Crafts bungalow." --Dan Cutler, Ann Arbor
"We absolutely love the windows. We have had numerous people comment on how the windows actually add to the aesthetics of our home. It really makes our home feel much tighter and more sound proof. We would recommend your custom windows to anyone interested in an alternative to exterior storm windows. " --Damon Rocho, Clarkston
"Over the past several years Michael Condon of Ypsilanti Restoration has completed several excellent projects on our 100-year old house, the most recent being the amazing inside storm windows that were built to fit over our original historic window frames. Our house heating bills went down considerably compared with other years. Drafts around all windows were eliminated. Another plus is the built-in handles for easy installation and removal. In addition to the practical aspects of the windows, Mike's craftsmanship is absolutely top-class, lending an aesthetic distinction to even these simple windows. For fairness, pricing and quality, we recommend Mike Condon and Ypsilanti Restoration for all home improvement projects." --Barbara Zmich, Celeste McClellan, Ypsilanti
"Hey, it really is warmer in here." --My Wife, Ypsilanti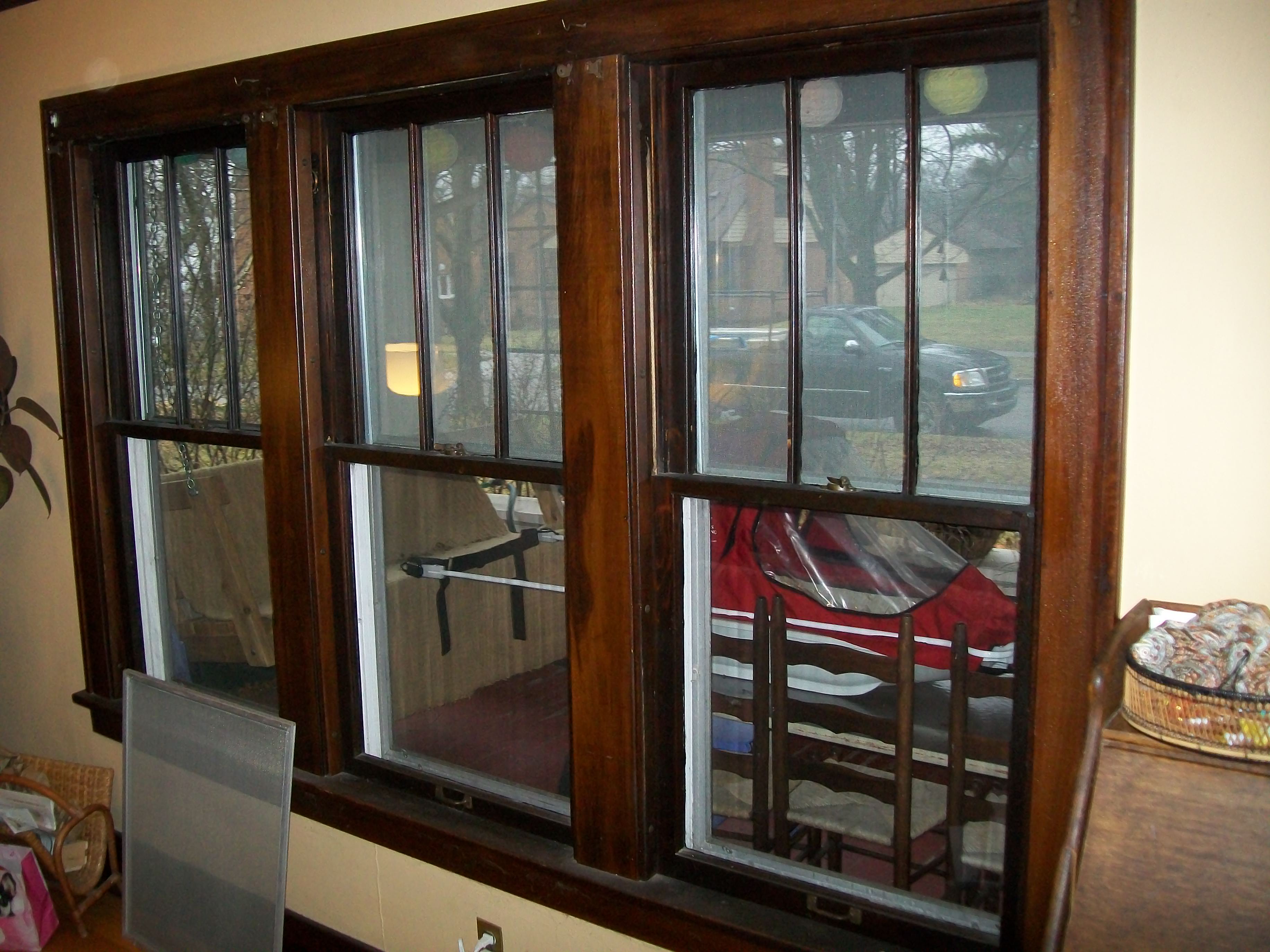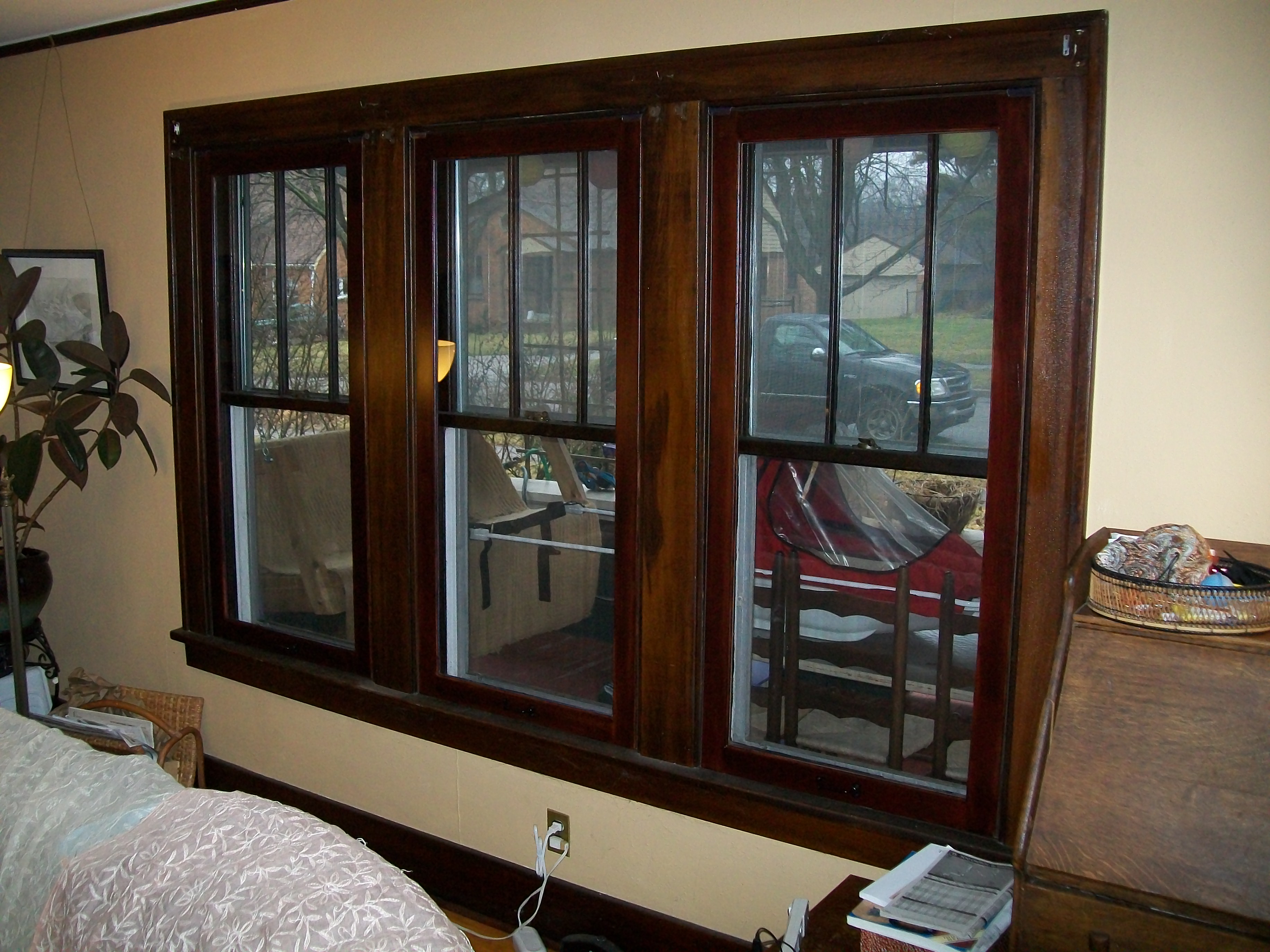 Without storms installed With storms installed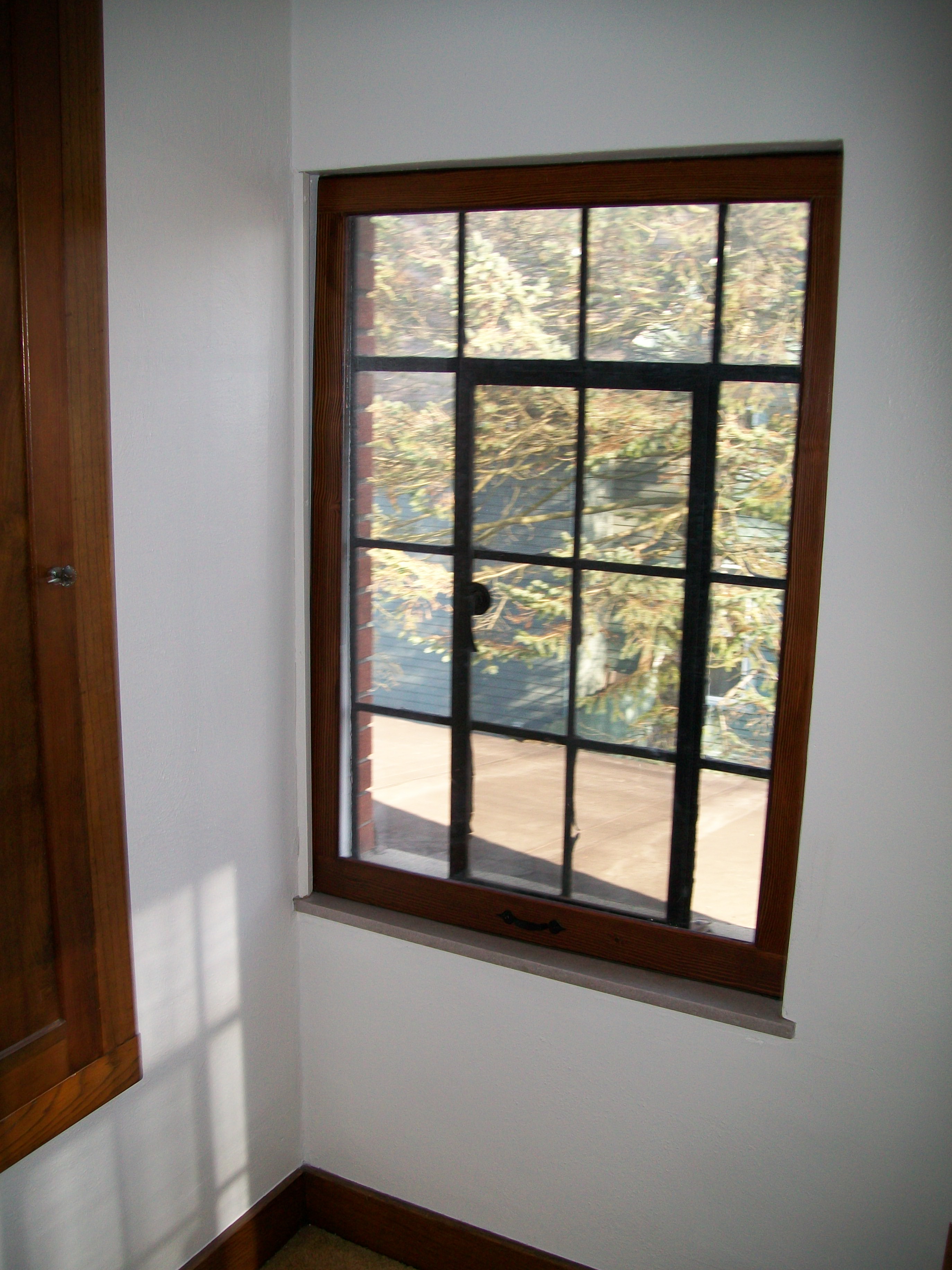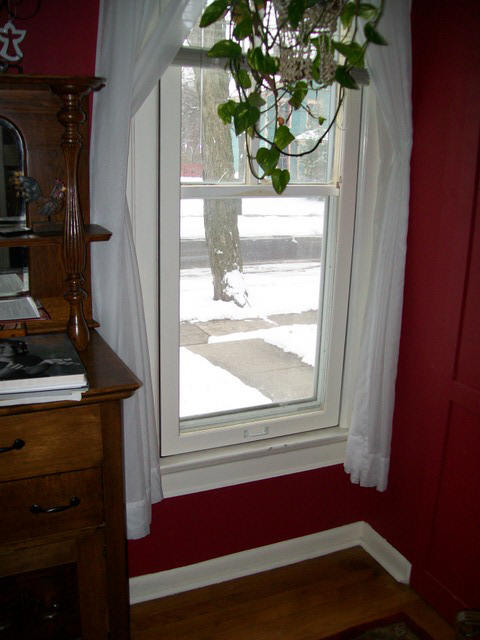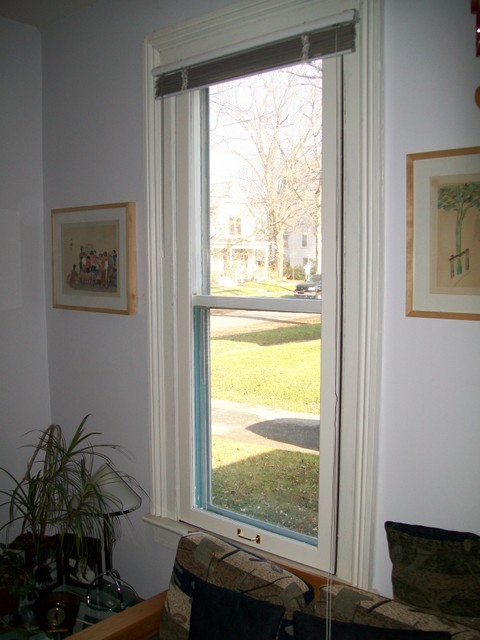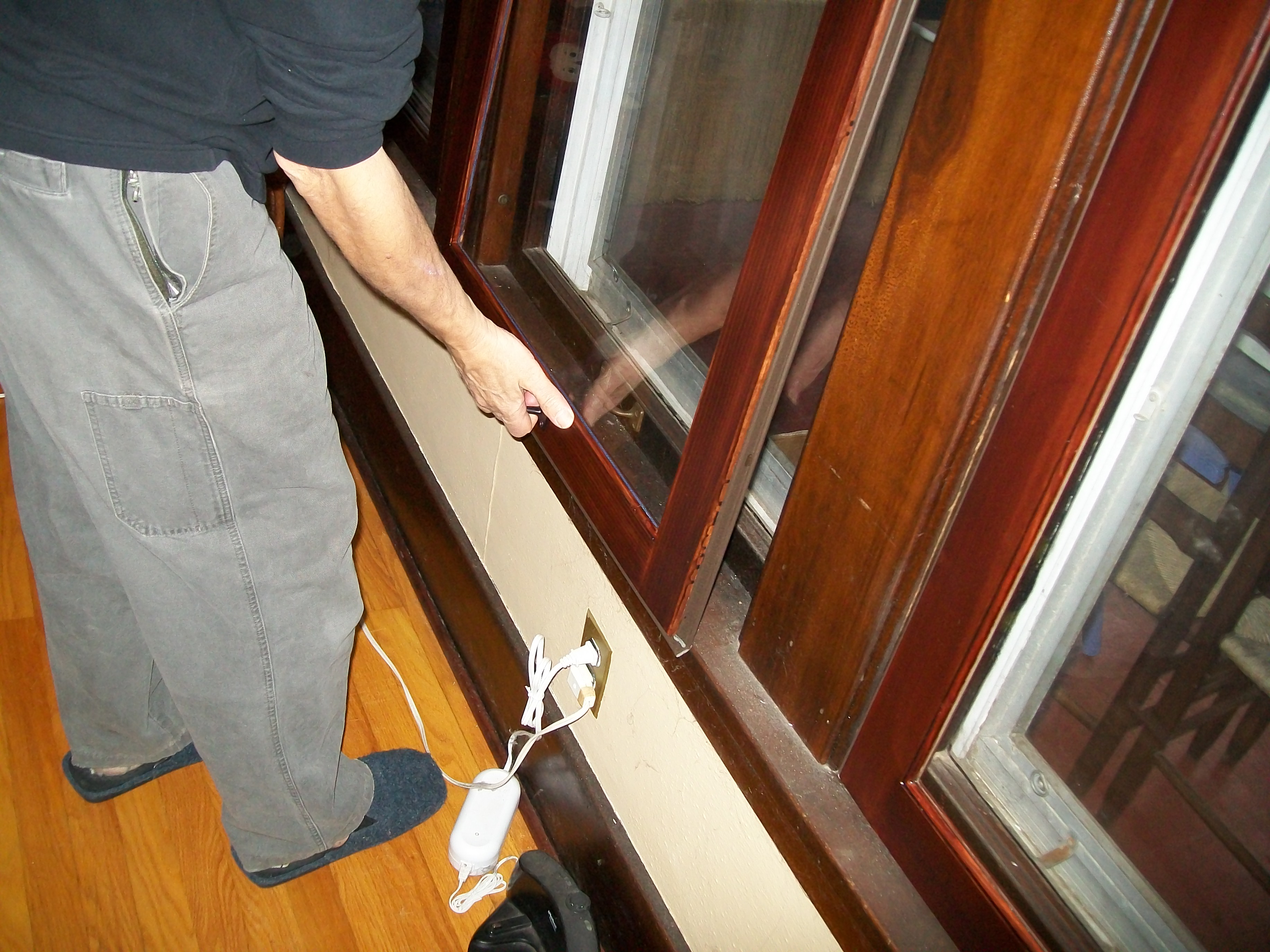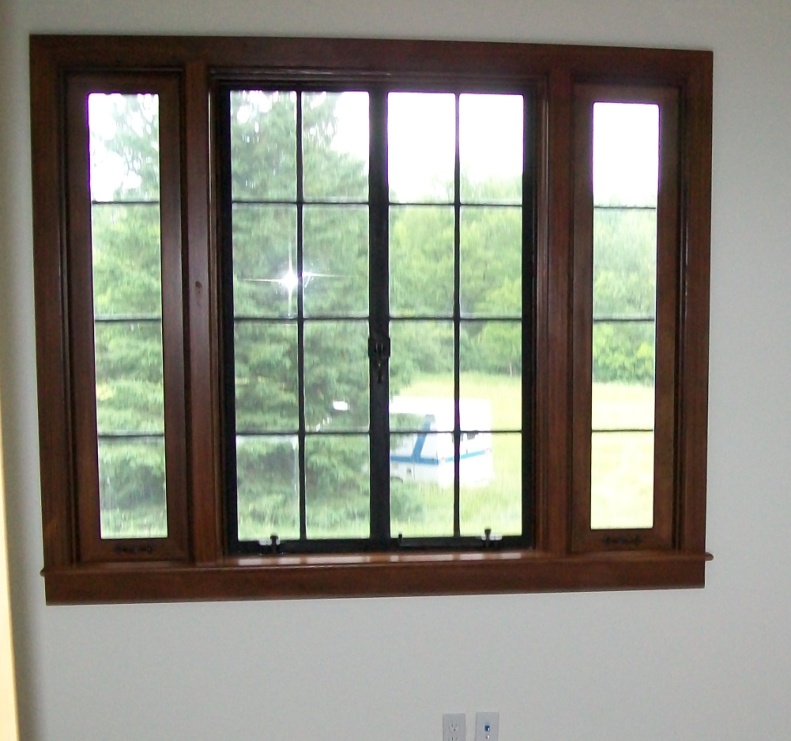 Our storms work great with steel casements, too!
We also offer many other window related services including:
Weather-stripping, reglazing and repair of existing windows, repair and replacement of counterbalance systems, custom exterior wood storm windows, replacement windows and more. See our Home Page for all of our other services.