Project: facade renovation/restoration including relocation of front entry, siding, wainscoting, doors, windows, roof and porch.
Materials: Western red cedar (a and better) Douglas fir tongue and groove decking, standing seam galvanized roofing.
Architect: Elizabeth Vandermark
All the components for this deck were custom milled on-site. Painting by Will, one of the homeowners.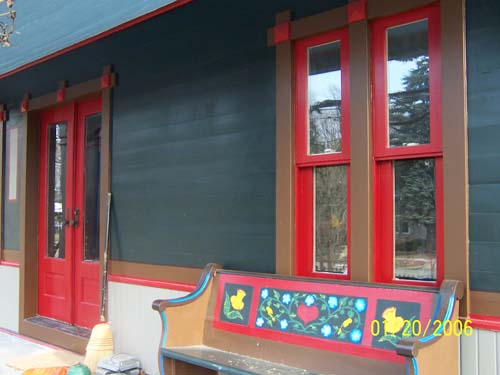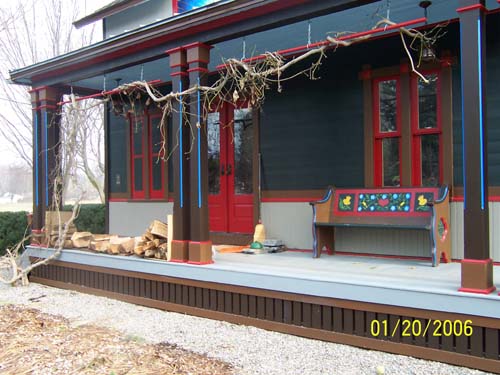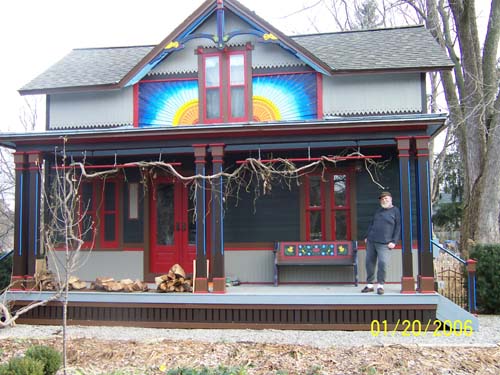 The homeowner pictured with his bold yet fitting color scheme. Check out the hand painted detail on the bench and false window.