Need some impossible to replace molding made? Give us a call!
First we made plaster originals with trammel arms and templates.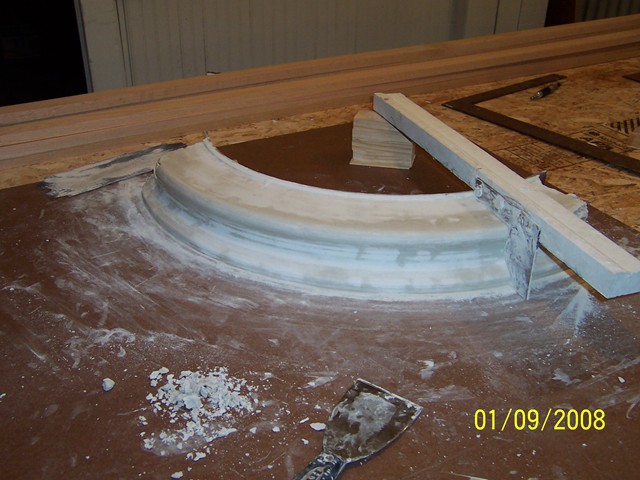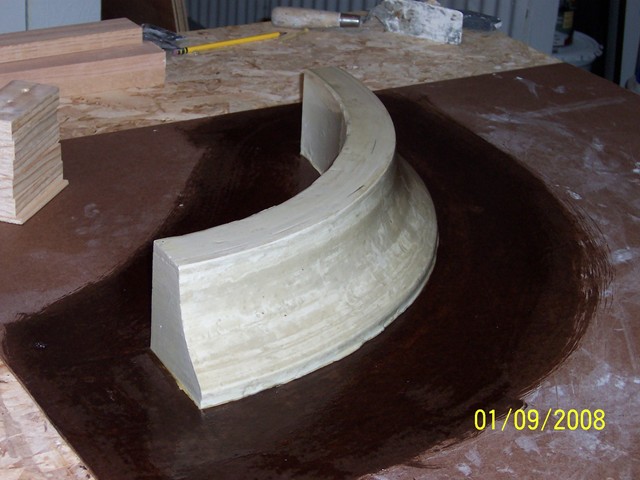 Then we made moulds of the originals.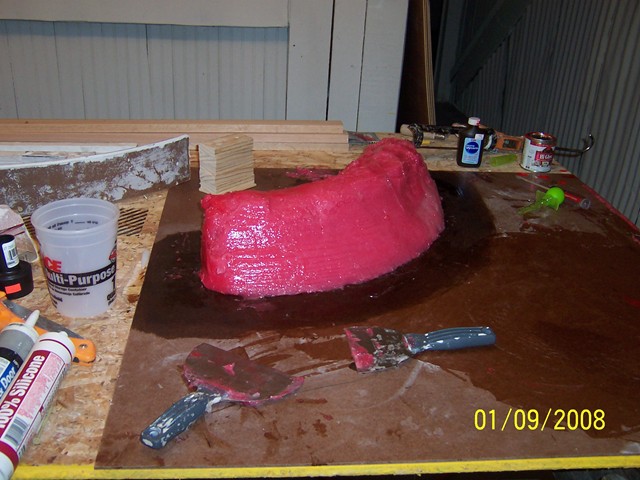 We cast the difficult pieces from resin.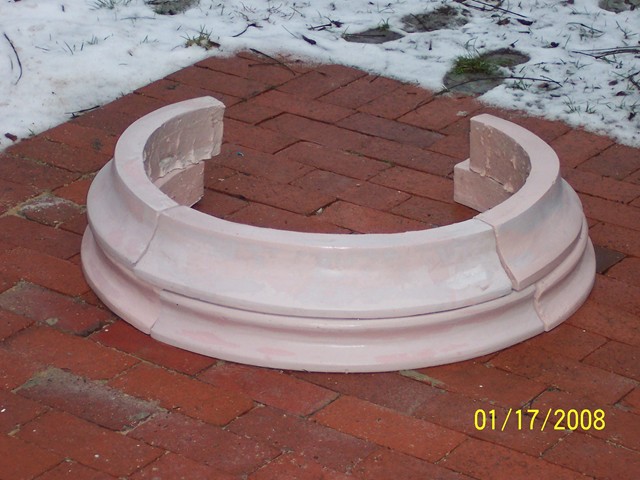 Made the easier pieces from clear cedar.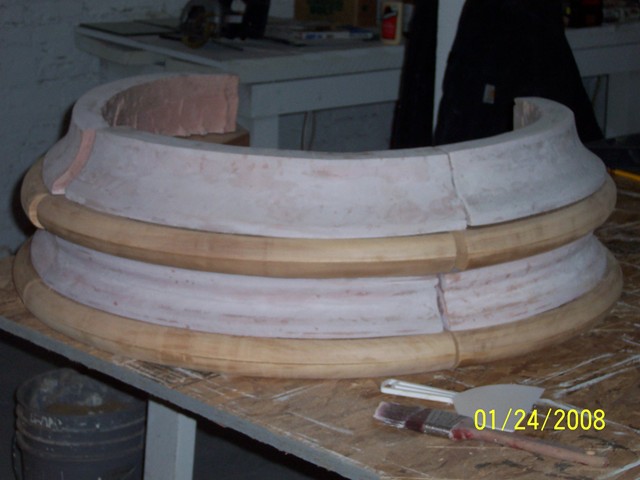 Here they are installed. Note how close the profile is to some of the original remaining trim.