Pictures of some smaller projects:
A brick porch rebuild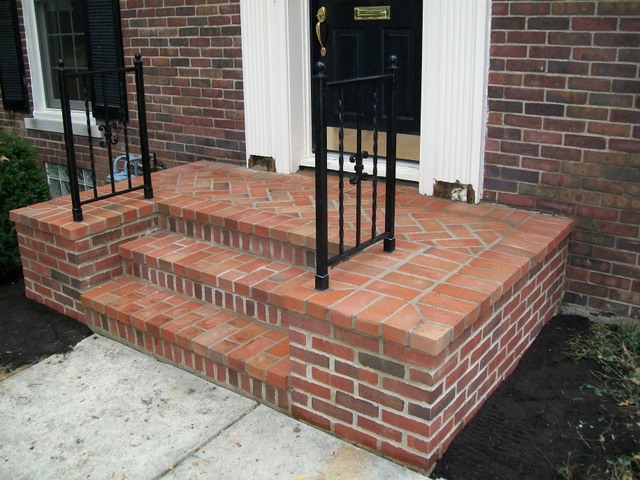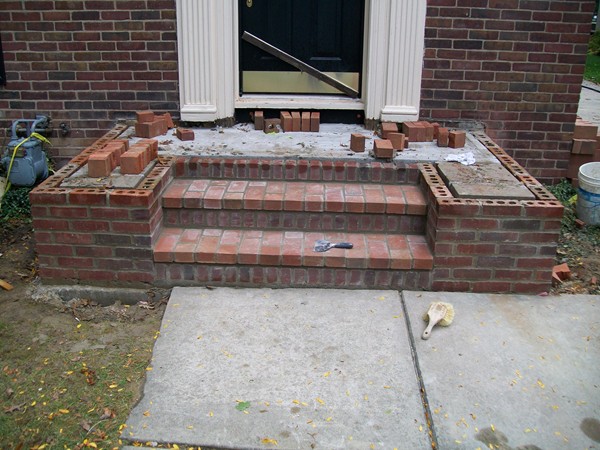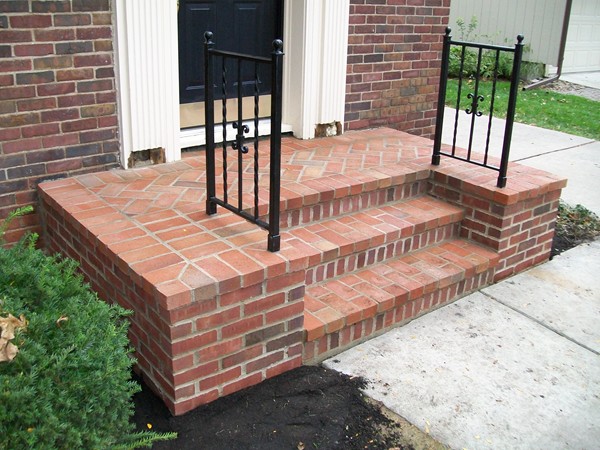 A chimney rebuild with a saw tooth crown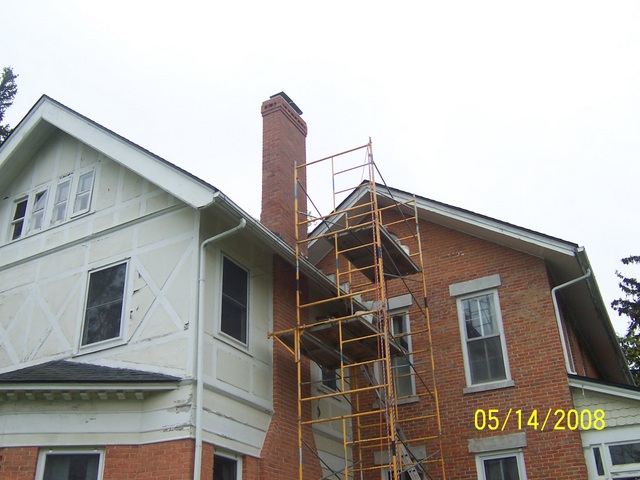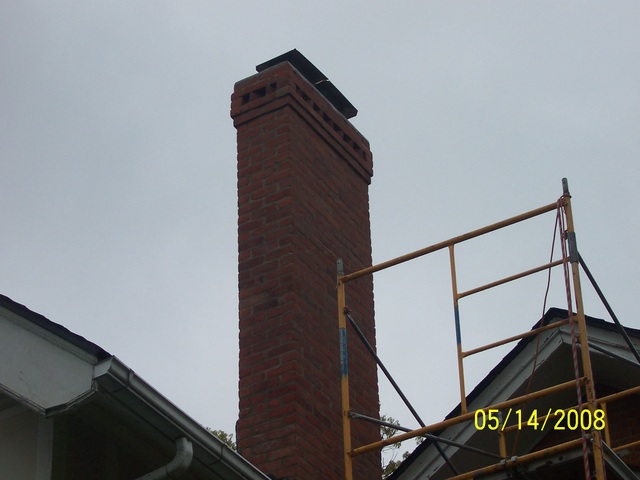 Ever try to trim out an eyebrow window with no framing and and inconsistent opening? Man, this was really hard...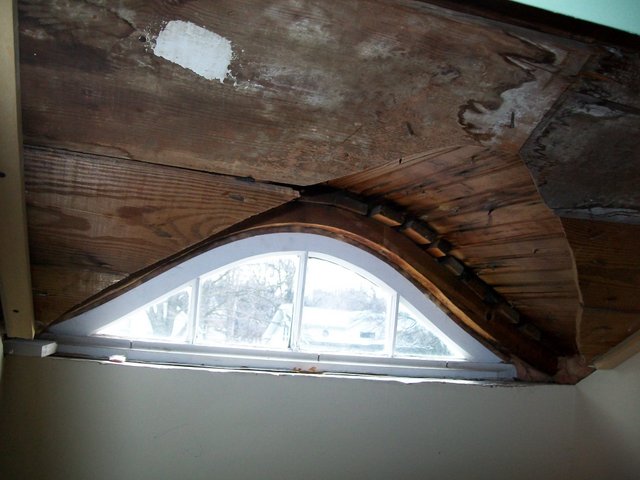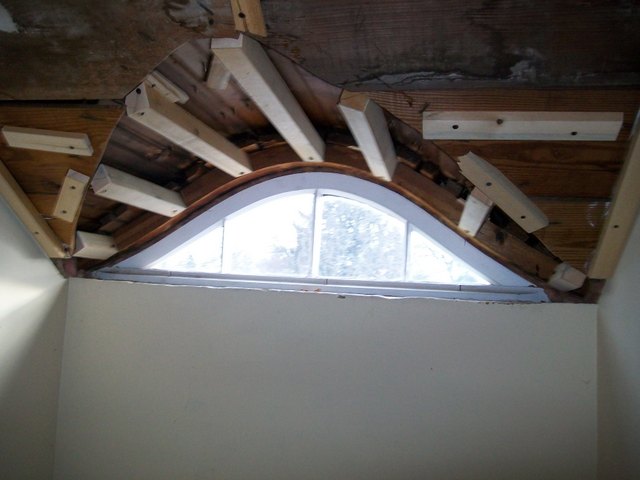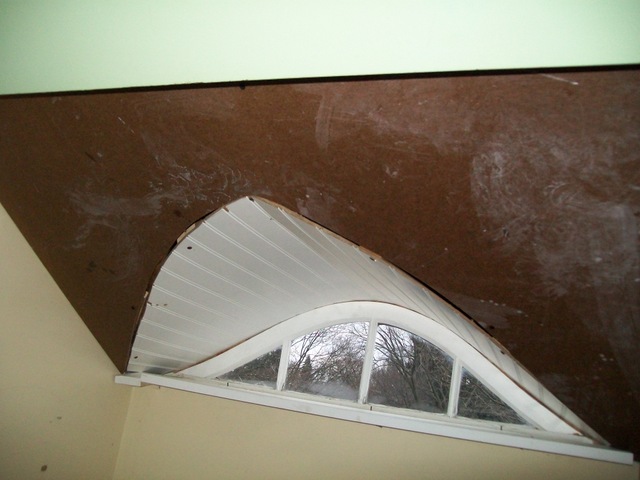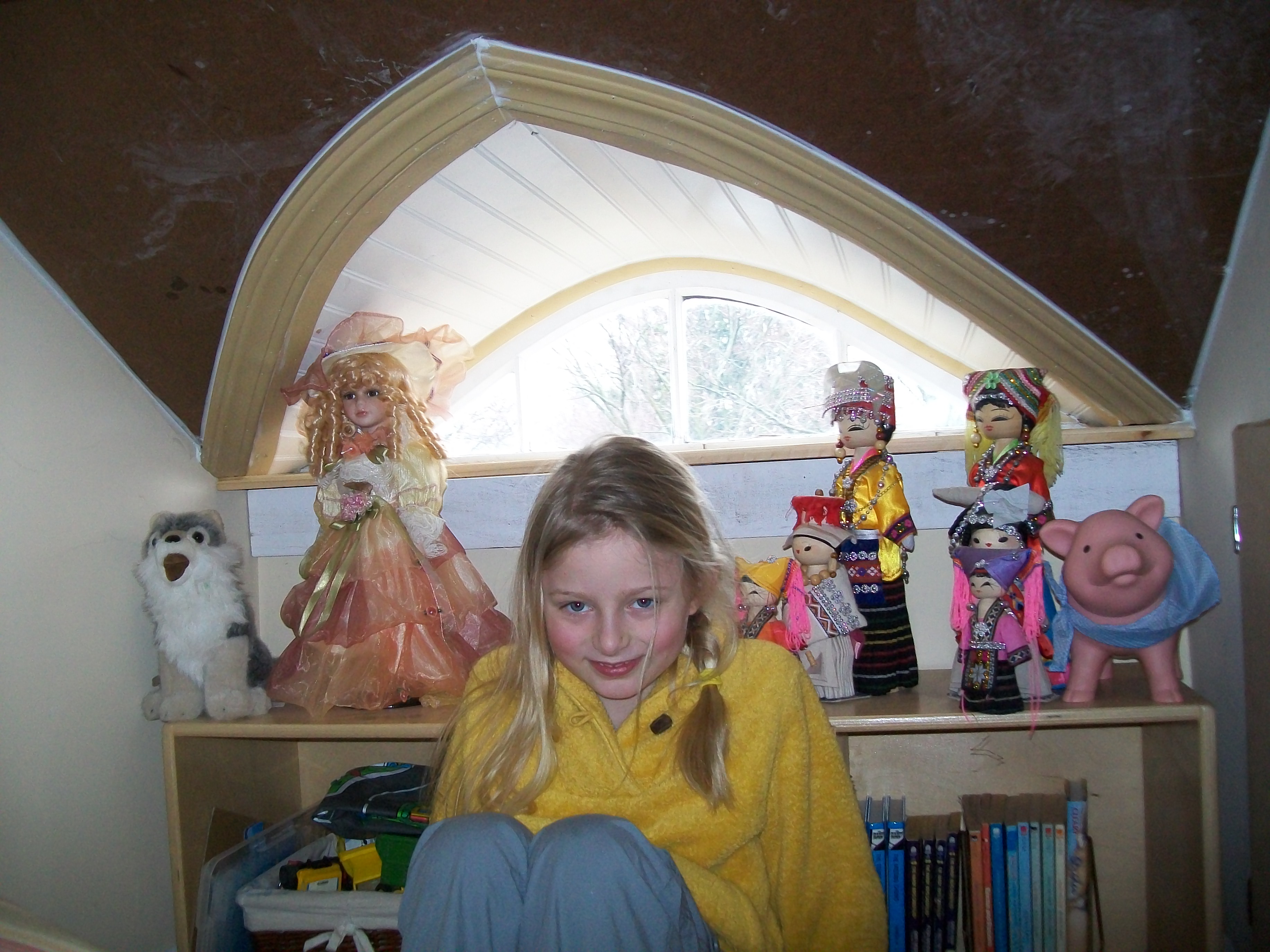 Yes, I know it's not painted yet, but Miriam looks pretty happy with her new window.