We love working at Ann Arbors Cobblestone Farm. Some of our more recent projects there included this pent roof addition to the barn and repair of the west grand porch on the farmhouse.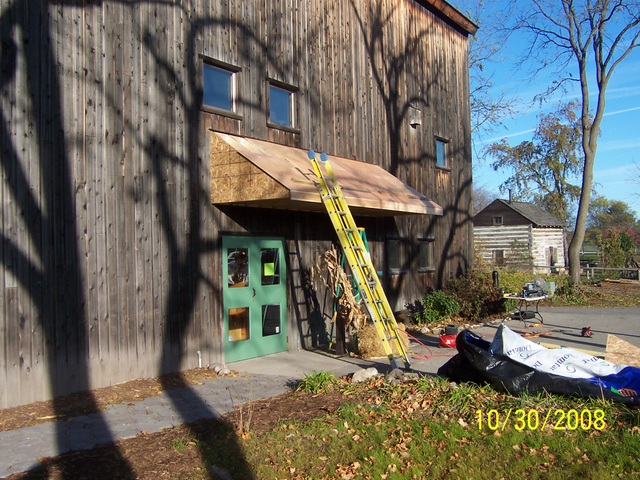 Nothing like a cantilevered structure attached to a SIP wall...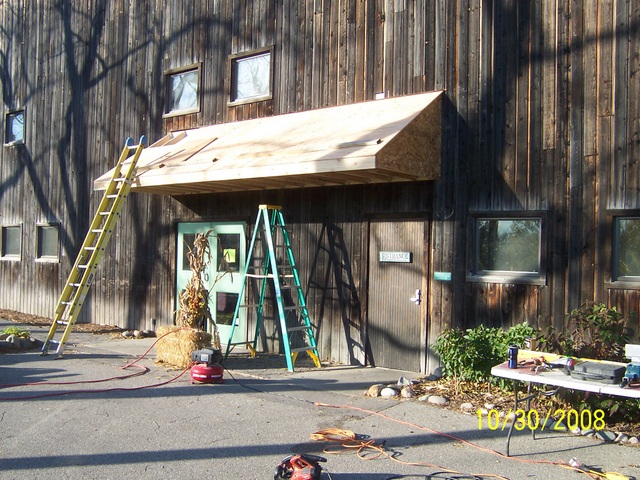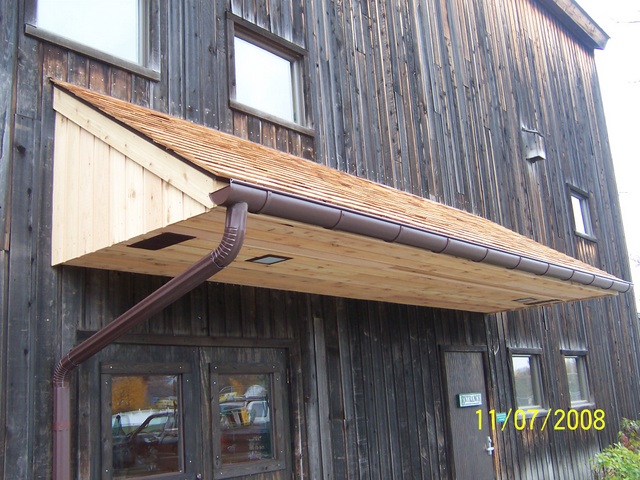 A few picks of the completed project. It has acquired a nice silver patina now.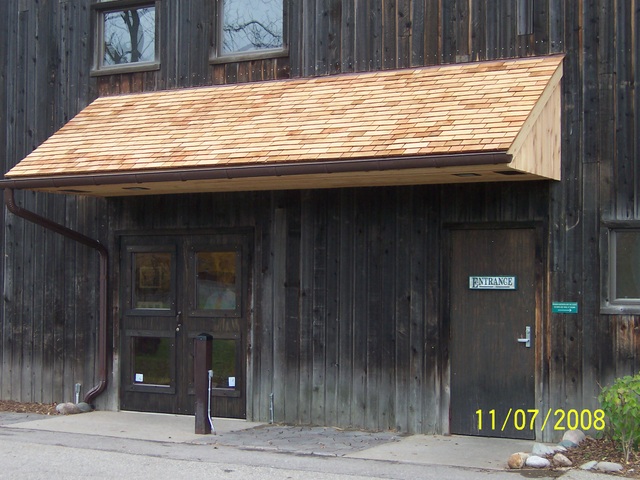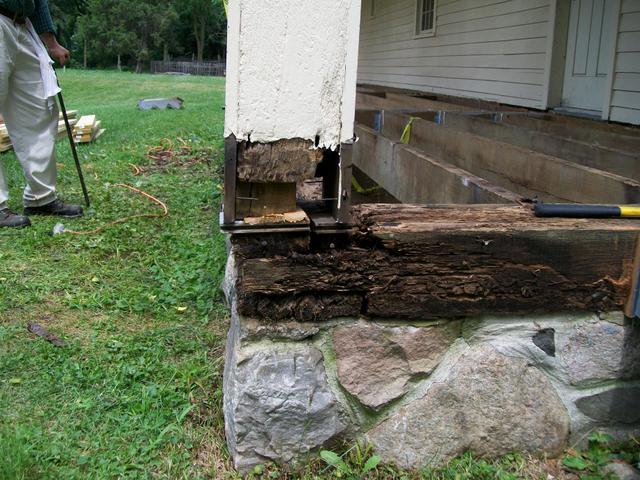 The side porch...another one of those "What the heck is holding this up?" situations.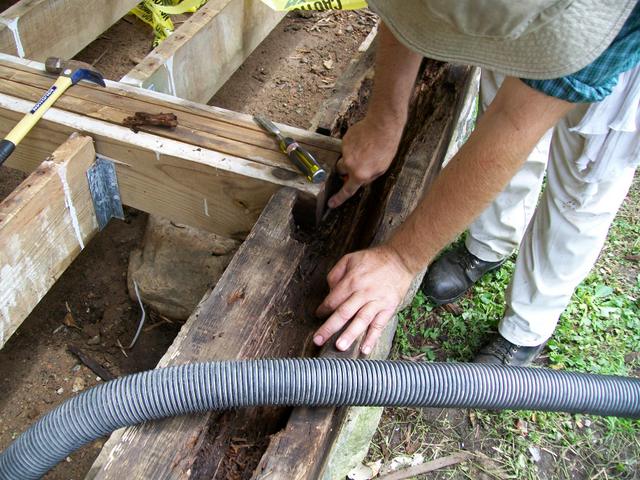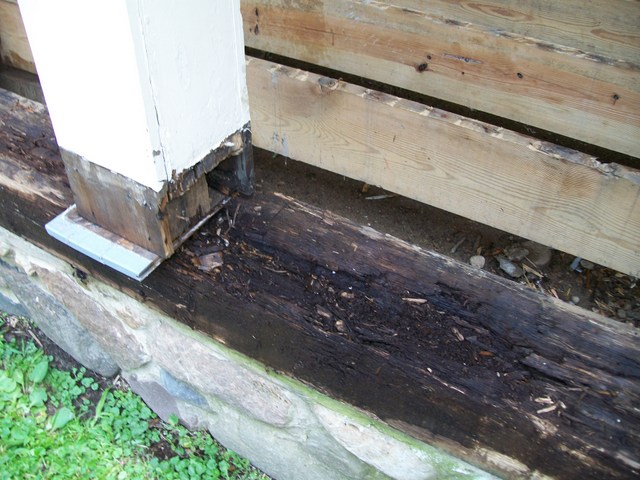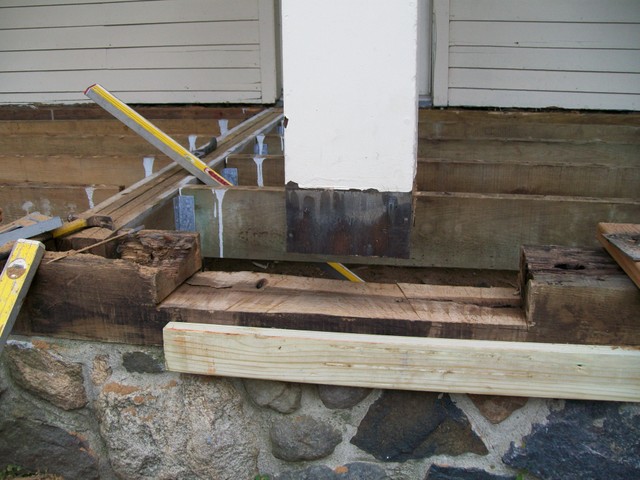 Rot at the bearing points was removed to sound material. Chainsaws are fun!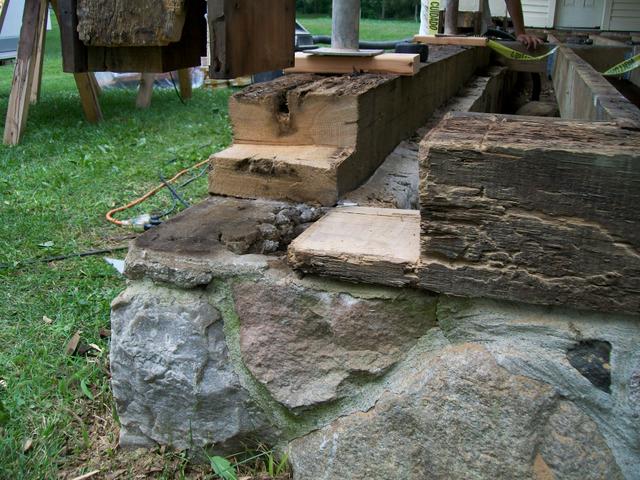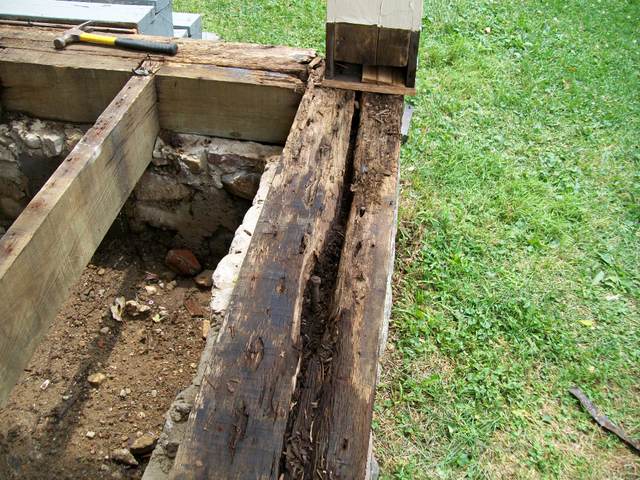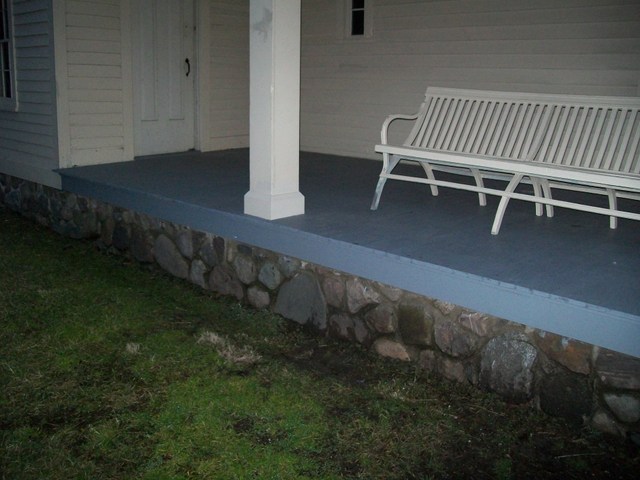 The repaired, painted porch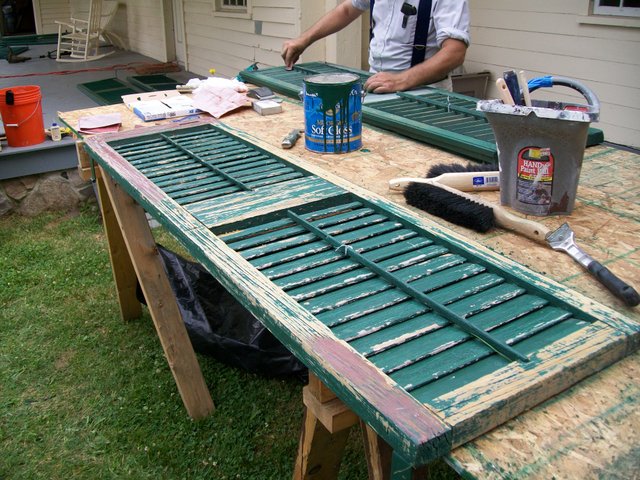 Seems the shutters had a wee bit of rot too.. Nothing a little West System epoxy won't fix.